Products: Acoustic Treatment
Architectural Acoustic Products supply and install a range of sound absorbing treatments from SoundSorba

Wallsorba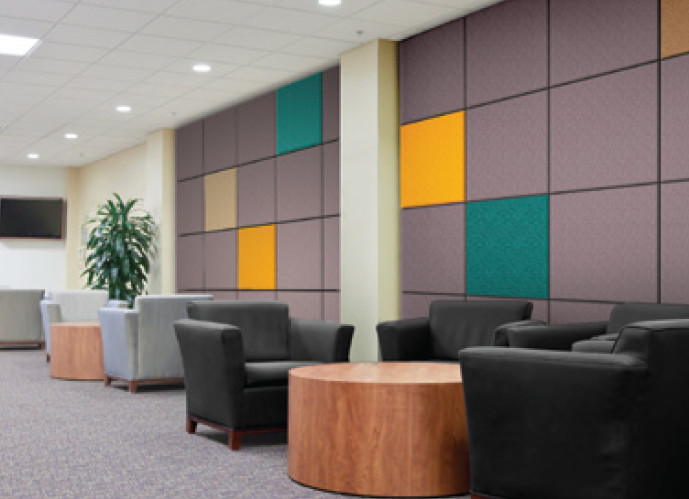 Wallsorba sound absorbing panels which are durable, fire rated, visually pleasing and offer excellent acoustic performance. Ideal for multi-purpose halls, open plan office, conference suites and interview rooms. Panels are finished in high quality acoustic fabrics with a wide range of colour options available.
Cloudsorba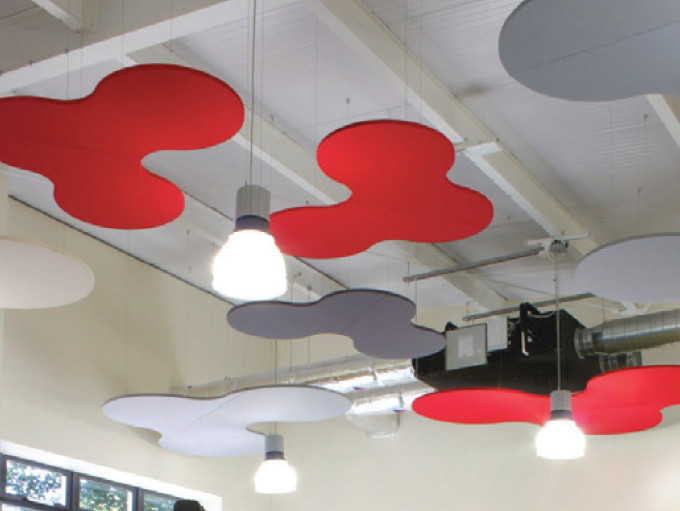 Cloudsorba acoustic "ceiling hanging panels" provide a stunning visual effect of acoustic "clouds" and an innovative design method of absorbing reverberant noise in rooms and halls.
Quietsorba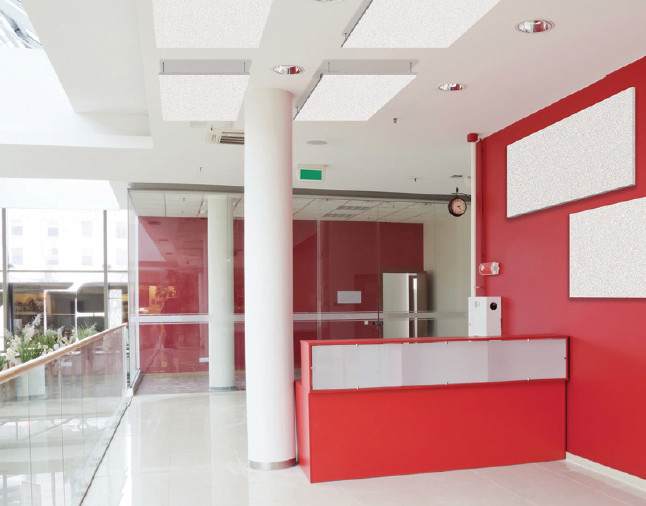 Quietsorba ecopaint acoustic panels are high performance Class A sound absorbing panels suitable for wall and ceiling applications. Used to absorb sound in environments such as schools, offices and leisure centres.

Toughsorba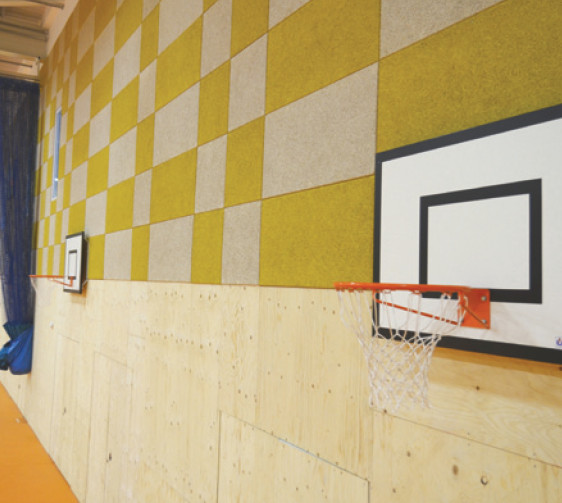 Toughsorba acoustic panels are made with natural wood fibres from 100% sustainable sources. These acoustic panels are tough and available in any RAL colour, depending on quantity.
Contact us today to discuss your requirements